This week sees the 100 year anniversary of the Battle of Jutland. Many websites have been publishing their own stories to commemorate this event and browsing
TheGenealogist's Featured Articles section
I found this one that draws on some of the excellent records for Jutland available on their site. As they say in the piece:
TheGenealogist has a comprehensive Battle of Jutland record set that provides researchers with a full list of the men killed or wounded in the battle with their rank, name of ship and date of death taken from official Admiralty sources. Within these records we can find the brave Boy (1st Class) Cornwell alongside his comrades in arms that died in this battle 100 years ago. It includes the commander of the 1st Cruiser Squadron, Rear Admiral Robert Arbuthnot, who went down with his flagship HMS Defence.
The Battle of Jutland Roll of Honour database at TheGenealogist was initially based upon the Admiralty's Registers of Killed and Wounded (from The National Archives). These were cross-referenced with the Naval Who's Who of 1917 and subsequently the Commonwealth War Graves Commission, along with other records. Where possible the records online are cross-referenced to entries at the CWGC's website, as with other Roll of Honour records at TheGenealogist. This combined database is uniquely available on TheGenealogist.
Read the full article here:
http://www.thegenealogist.co.uk/featuredarticles/2016/jutland-jack-cornwell-the-battle-of-jutlands-youngest-vc-332/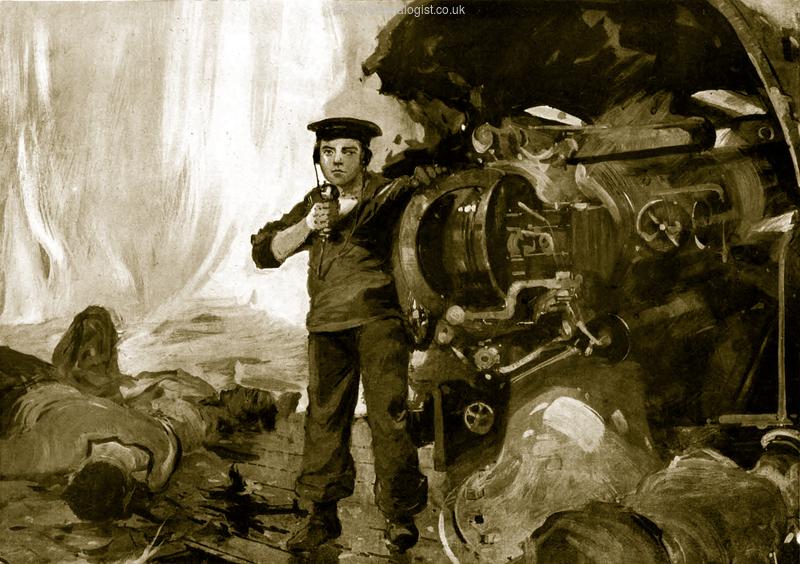 From the Image Archive on TheGenealogist: Boy (First Class) J T Cornwell of HMS Chester, though mortally wounded, stands at his post amid the dead and wounded crew.