Latest News on a Major new release:
TheGenealogist
 has released the first part of an exciting new record set,
The Lloyd George Domesday Survey
- a major new release that will find where an ancestor lived in 1910. This unique combination of maps and residential data, held by The National Archives and being digitised by TheGenealogist, can precisely locate your ancestor's house on large scale (5 feet to the mile) hand annotated maps that plots the exact property.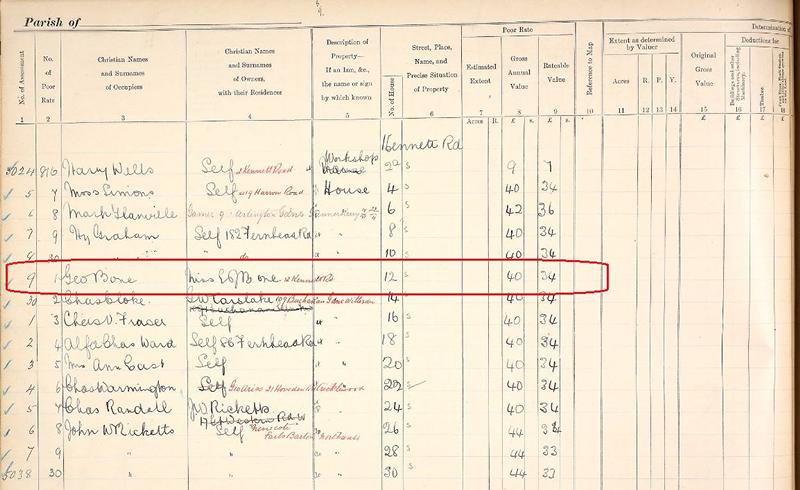 Complementing the maps on TheGenealogist are the accompanying books that will also provide researchers with basic information relative to the valuation of each property, including the valuation assessment number, map reference, owner, occupier, situation, description and extent.
This mammoth project begins with the first release of the IR91 Index with subsequent releases of the more detailed IR58 Field Books planned. There are over 94,500 Field Books, each having hundreds of pages to digitise with associated large scale IR121 annotated OS maps.
The initial release from TheGenealogist is for the City of London and Paddington maps with their index records. Future releases will expand out across the country with cross linked maps wherever they are available.
Find out more at:
TheGenealogist.co.uk/1910Survey/
Mark Bayley, Head of Development at TheGenealogist says:
"With our English & Welsh Tithe Map collection, we've become known for our map based records and this new collection makes a fantastic later addition. The maps show an incredible amount of detail, allowing you to zoom right in on the hand annotated property. The records that go with these maps are just as detailed, allowing you to find out all manner of information about your ancestral home."
The National Archives issued the following statement:
"The Lloyd George 'Domesday Records' form essentially a census of property for Edwardian England and Wales. The innovative linking of individually searchable property data with associated annotated Ordnance Survey maps will be of huge value to family and local historians alike."
To find out more about these records, you can visit our informative record collection page at:  
TheGenealogist.co.uk/1910Survey/
Image source: © TheGenealogist © Crown copyright images reproduced courtesy of The National Archives, London, England