Discover Your Ancestors September 2016 Edition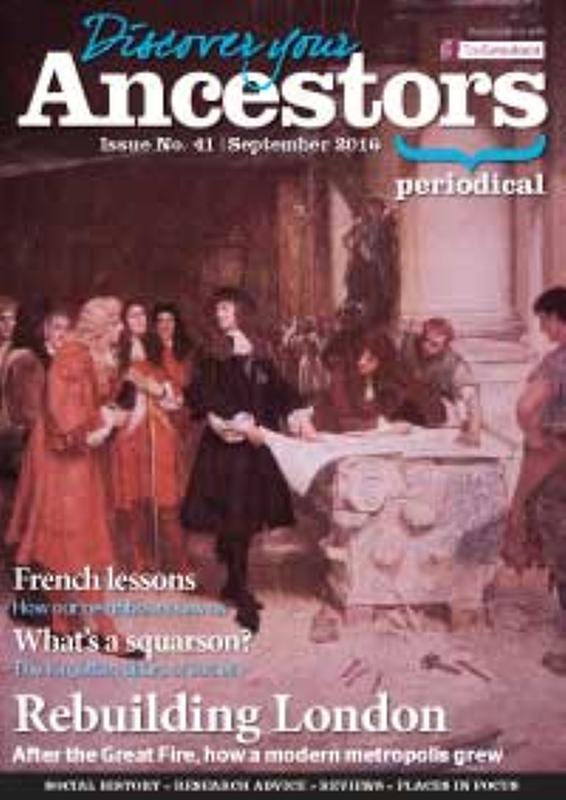 Read about 
The great fire brigade of London:
Nicola Lisle looks at how the Great Fire led to the formation of the London Fire Brigade. Find out about 
1666 and all that:
Margaret Powling looks at the rebuilding of London after the Great Fire 350 years ago. Explore the records in 
Tracing the trails our ancestors leave behind: 
Nick Thorne finds out about a soldier who served in every engagement from Corunna to Waterloo. See the article...
Roast beef and rain?:
Ruth A Symes uncovers a 19th century Frenchman's views of our Victorian ancestors. Discover 
An English eccentricity:
Colin Ellson explores the forgotten role of the 'squarsons' – wealthy priests at the head of their communities. And take a look at 
History in the details:
Jayne Shrimpton on men's shirts. As always the online magazine includes a number of 
Regulars:
 This month's region: Worcestershire / News & Events / Books  / Classifieds. If you are not already a reader then go now to: 
http://www.discoveryourancestors.co.uk/