TheGenealogist has just added over 
10 million
 death transcripts to the website, bringing the total number of death records to now over 
52 million
 available on the website for subscribers to access covering the years from 1910 to 2005. These transcripts can be used with a tool that lets you search across all the Birth, Marriage and Death transcripts, with built in SmartSearch technology, enabling you to find potential parents from a birth, potential children to a marriage and potential birth records from a death record. Here we take the example of well loved comedy actor Ronnie Barker who sadly died in 2005. This is one of the later records, the collection on TheGenealogist now dates back to 1910. From here,  the researcher can find birth records and further continue their search.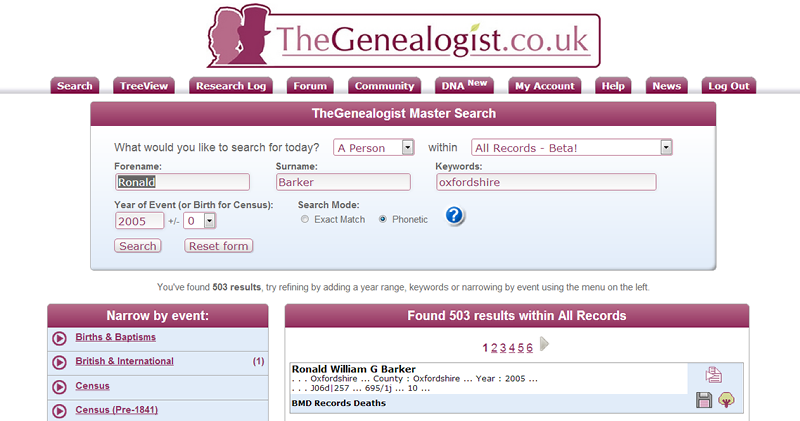 One mouse click and you have a copy of his death certificate: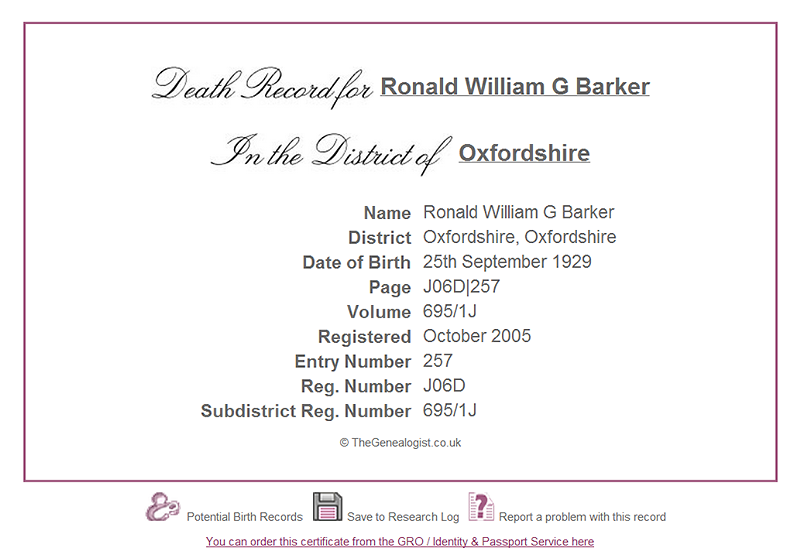 It allows the family history researcher to find records quickly and easily and from just a death record, it's now possible to discover the birth date of the person, their parents, siblings and really progress your search. There is more information from this link to the news page on
TheGenealogist
.
Comments
EssexM
14th February 2013 at 15:45
This is great, saves loads of time compared to looking through the pages, one for each quarter of each year.
How long before it will cover the 1800 entries?
davido
19th February 2013 at 16:42
Work is continuing at pace and it looks like death records stretching back to 1890 should be available very soon!
EssexM
26th February 2013 at 15:16
Thank you, I will keep an eye out for the earlier ones