Popping into mailboxes at the moment is the May edition of S&N Genealogy Supplies email newsletter. Always worth a look for money saving offers and interesting articles. Key points covered include
Millions of new records have been added to TheGenealogist, and to celebrate there is a special offer available to all email news readers.
You can also save 20% on a Discover Your Ancestors Online Periodical subscription,
There are many new software and book releases from S&N Genealogy Supplies.
Don't forget to buy your tickets to the Yorkshire Family History fair early - follow the link in their email newsletter to buy one and get one free!
http://www.genealogysupplies.com/email_news.htm?f=y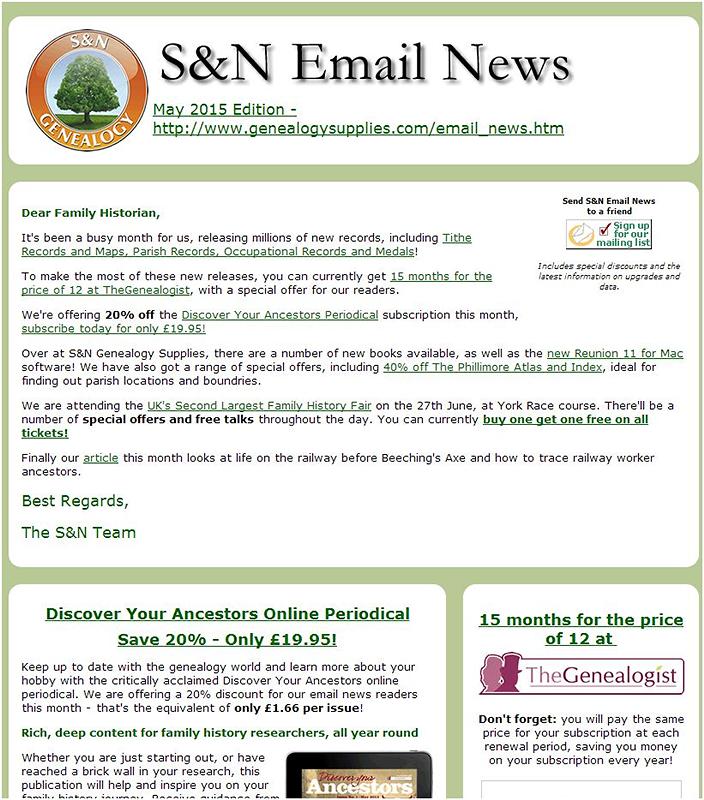 Why not sign up and get the newsletter delivered to your own email inbox?