After recently upgrading my RootsMagic software to Version 6, I was pleased to find out a new App has been developed to have access to your family history research data when you're out and about! The new RootsMagic App has been launched for use on the iPad, iPhone and iPod Touch. It gives you access to your family tree at your fingertips wherever you may be. You don't need the internet, the data is all stored on your device so you can access it anytime and anywhere!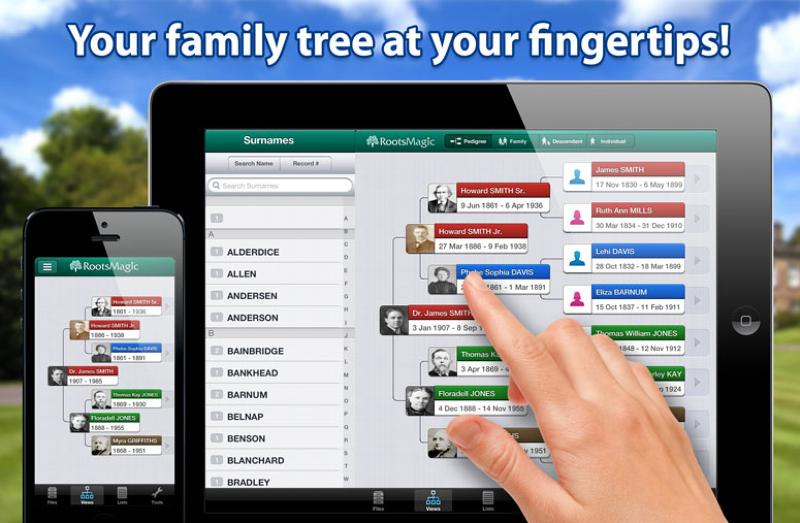 It's handy when you're out and about exploring those local areas your ancestors may have lived or visiting relatives who are interested in your work. The new app provides the perfect companion to your desktop RootsMagic software, allowing you to reference your database research and to check your data and also to show others your findings. It's a completely free useful tool that is a great addition to RootsMagic Version 6.
What's on the App?
Easily search and explore your family tree
View pictures, notes and sources - all of your RootsMagic data is available inside the App.
View your sources, to-do items, research logs, media, addresses, repositories, correspondences and places.
Tools and calculators- including a perpetual calendar, date calculator and relationship calculator.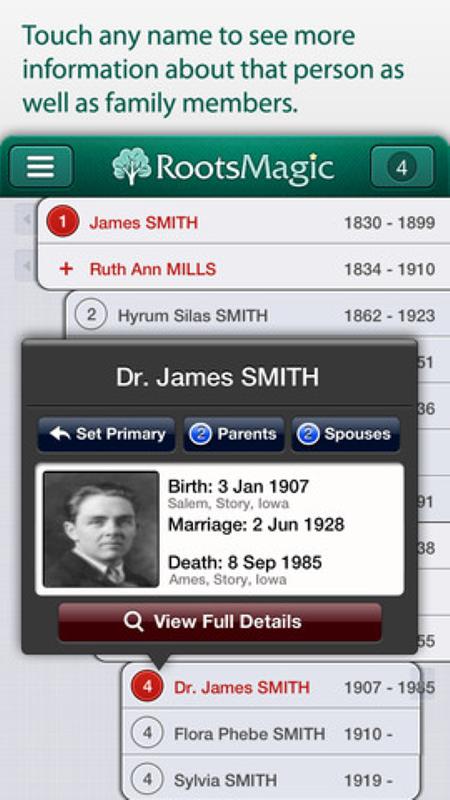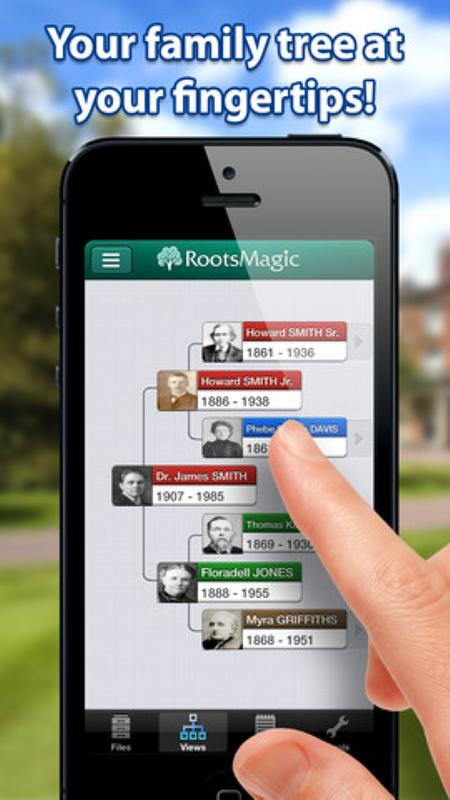 It's a great tool when you're out and about- just look up your genealogy data on your iPad or iPhone! For more information on the App, please contact S&N Genealogy Supplies on 01722 716121.
Comments
Lily3
26th February 2013 at 17:05
This looks interesting, I have been looking for some software I can use on my iphone when I'm out and about so that I can see what research I have done so far and need to do! Are there any other recommendations for iPad/iPhone with regards to charting?? :-)
davido
5th March 2013 at 12:33
Hi Lily3, the RootsMagic app is excellent for taking your research out and about. As an alternative, with internet access, the TreeView feature on TheGenealogist.co.uk is a great tool and works great on iPad/iPhone. Well worth a look via TheGenealogist or by visiting www.TreeView .co.uk