As a keen user of the family tree software, RootsMagic,  I was pleased to find out this week that the newly updated Version 6 has now arrived in the UK. It comes with a number of handy new features and the improvements are good enough to keep it up there with the best of the family tree software currently on the market. RootsMagic is ideal for both the newcomer and experienced researcher, I've found it produces great looking family trees, charts and reports. It's invaluable to those family historians who wants to keep everything nicely organised. So what are the new features? With my brand new copy, which I 'road-tested' this week, I found the following features stood out the most for me:
Online Publishing
-the software can create visually attractive, dynamic websites with pedigree, family and individual views as well as supporting notes, sources and media. Combined with the free My.RootsMagic.com hosting service, your family history has an online home with just a quick click of the mouse.
Live Timeline View
- A live-edit panel on RootsMagic's timeline view makes this one of the most powerful editing features. Make corrections to your data while viewing it in context with other family members' life events. I found this feature very useful.
Find Everywhere
- with just a single search you can now find every record in your file containing the text you want. Quickly find people, families, notes, sources, places, to-do items, research logs and more. You can then edit those records directly from the search results.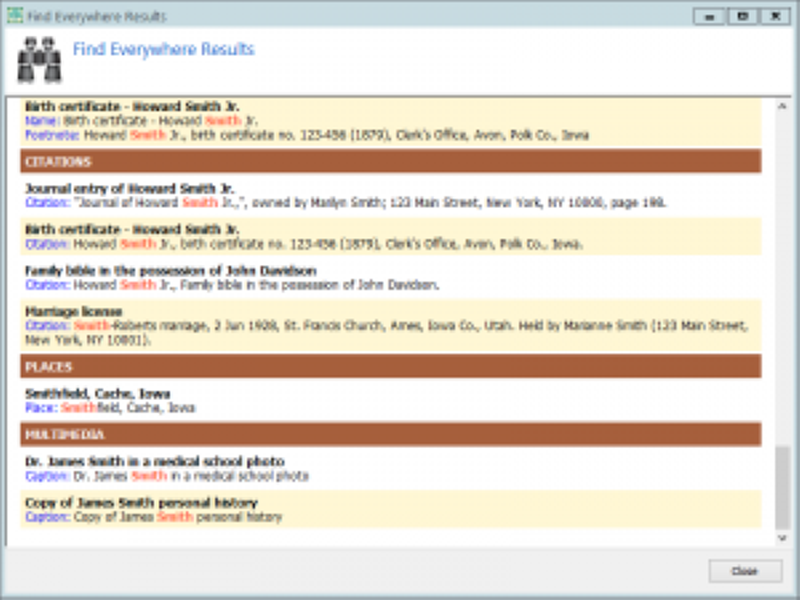 WebTags
- attach links to websites for any person, source, citation, place or research log item and instantly jump to a web page tagged to a record.
CountyCheck Explorer
- look up a county, state, or country from a multi-national database. It can even show you historical county boundaries. This is particularly useful for keeping an eye on those confusing UK county boundary changes over the years which can throw a family historian off the scent in their ancestor search.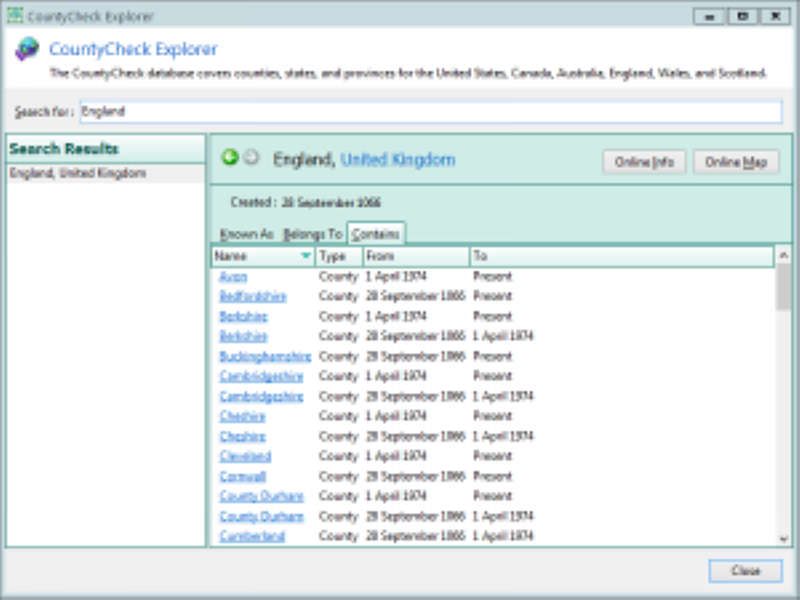 RootsMagic Version 6 is now available from
Genealogy Supplies
For those that recently purchased Version 5- there is a special offer of free upgrades for those customers that purchased after 21st August 2012. Please contact S&N Genealogy Supplies on 01722 716121 for more details.
Comments
Robert Gerrard
22nd December 2013 at 14:50
Roots Magic 6 looks brilliant.
Can I download all my records held in Family Tree in to Roots 6 and if so how is this done.
I do have Roots 4. But there is a major problem that cannot be resolved with your tech guys.
If I cannot down load Trees on to Roots 6. IS THERE A WAY OF TRANSFERRING ROOTS 4 into a Ged Com, which could be downloaded into Roots 6
davido
8th January 2014 at 14:19
Hi Robert,
You can move your database from RootsMagic 4 over to RootsMagic 6 without using GEDCOM - once you've installed version 6, go to File > Open, browse to the location of your version 4 database, select the database and open it. This will convert it to the RootsMagic 6 format.
To move your tree from Family Tree Maker over to RootsMagic 6, export a GEDCOM file from your Family Tree Maker, then import this into RootsMagic 6 by going to File > Import.