Recent reports on CNN have raised the plight of a teddy bear left behind at Bristol Airport over a year ago. However, this is no ordinary teddy bear. His rather worn features give a clue to his age as does the photograph that was left with him dating from 1918.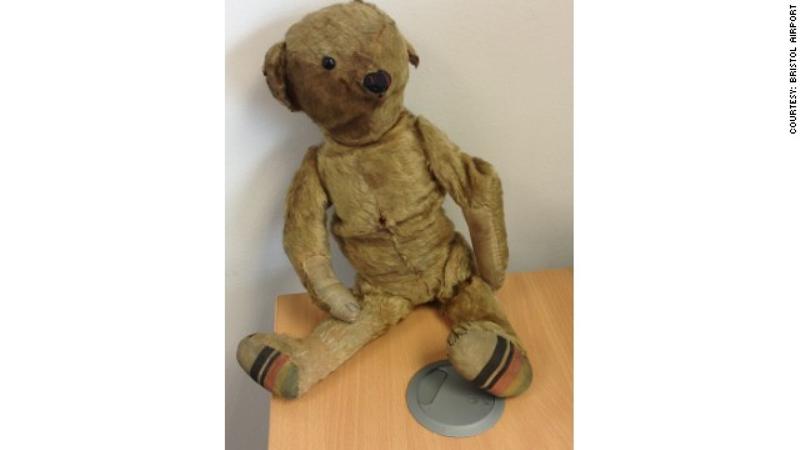 The picture, produced as a postcard from the studio of Dura Ltd., shows a teddy with two small children in light dresses. The older one, her hair tied in ribbons, has her arm around the bear. Efforts by airport staff and police to trace its owners have also proved fruitless -- so now the airport is hoping the general public can lend a hand in solving the mystery. Some antique experts believe the teddy is a British-made Farnell Bear from the early 1900s. Others believe it could be either French or German. There's more information at the
CNN website
Anyone with information that might help find the bear's owners should contact: yourairport@bristolairport.com.