Jewish Synagogue Seatholder records go online.
TheGenealogist has announced that it has released online 99,500 records of London synagogue seat-holders spanning the years from 1920 to 1939.
Covering the records from 18 Synagogues around London with many connected guilds, societies and charities etc.

Additional information found in these records include names of gentlemen eligible for office, life member of the council, women who are seatholders in their own right and seatholders who are not eligible to vote.

Fully searchable by name, keyword, synagogue and address, the Jewish Synagogue Seatholders has been extracted from various years of: "Seatholders for Synagogues in London"
Those with Jewish ancestors from London will welcome this fascinating new release from TheGenealogist. Revealing details of positions held by forebears, researchers will be able to track ancestors who became wardens, council members, or served on committees of their synagogue, as well as seatholders in synagogues from around the capital city. These fully indexed records allow family historians to search by name, keyword, synagogue and address and with one click see an image taken from the pages of Seatholders for Synagogues in London.
The records include some synagogues that are no longer in existence; for example the Great Synagogue that once stood at Duke's Place and which was destroyed in the Blitz.
Nigel Bayley, MD of TheGenealogist said: "These records will allow you to search for Jewish relatives amongst the London synagogue seatholders, it is now easier than ever to discover any official positions that your Jewish ancestor held."
TheGenealogist  provided the following  example:
Lionel Nathan de Rothschild, OBE (25 January 1882 – 28 January 1942) can be found in these records. De Rothschild was an English banker and a Conservative politician who was well known as the creator of Exbury Gardens near the New Forest in Hampshire. He was the eldest of the three sons of Leopold de Rothschild (1845–1917) and Marie née Perugia (1862–1937) and a part of the illustrious Rothschild banking family of England.
On 25 January 1910 he was elected to the House of Commons for the constituency of Aylesbury in Buckinghamshire - his grandfather and namesake had been the first practising Jew to be able to take up his seat in Parliament.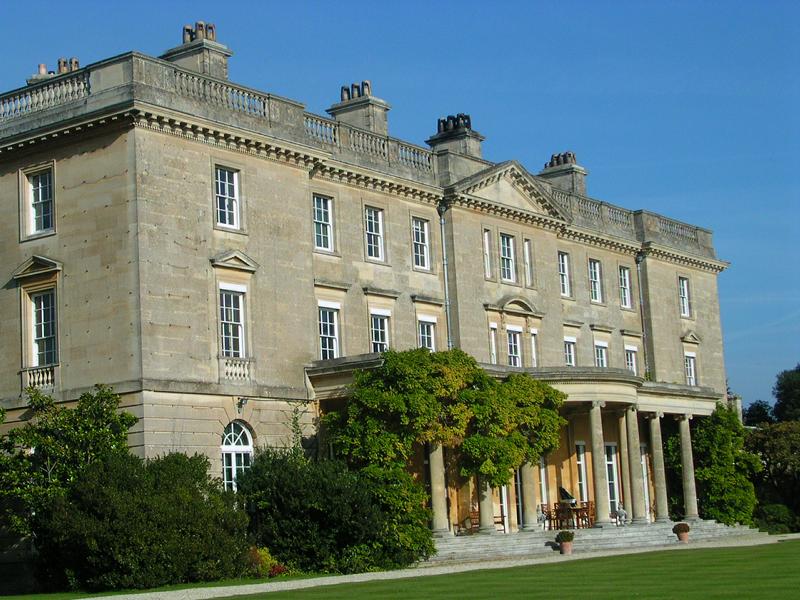 Exbury House from wikipedia
His father, Leopold, died in early 1917 and Lionel and brother Anthony became the managing partners of N M Rothschild & Sons bank. However, Lionel de Rothschild had developed an interest in horticulture at a very young age and is said to have planted his first garden at the age of five. In 1919, he purchased the Mitford estate at Exbury in Hampshire where he devoted a great deal of time and money to transform it into one of the finest gardens in all of England with more than one million plants building Exbury House around an existing structure in a neo-Georgian style. Although he continued to work at the family bank, he is quoted as describing himself as "a banker by hobby — a gardener by profession". Lionel Nathan de Rothschild died in London, aged sixty, in 1942 and was buried in the Willesden Jewish Cemetery.
Logging into TheGenealogist and selecting Jewish Synagogue Seatholders from the dropdown menu, we enter Lionel as a forename and De Rothschild as the surname. We can filter the results by date. This returns us several positions that De Rothschild held in three different synagogues in London, including the Warden of the Great Synagogue that once stood in Duke's Place, north of Aldgate, until it was destroyed in the London Blitz. We can also see that he was the President of the United Synagogue in North Finchley. Selecting that record allows us to view the actual image of the page from the Seatholders for Synagogues in London 1920.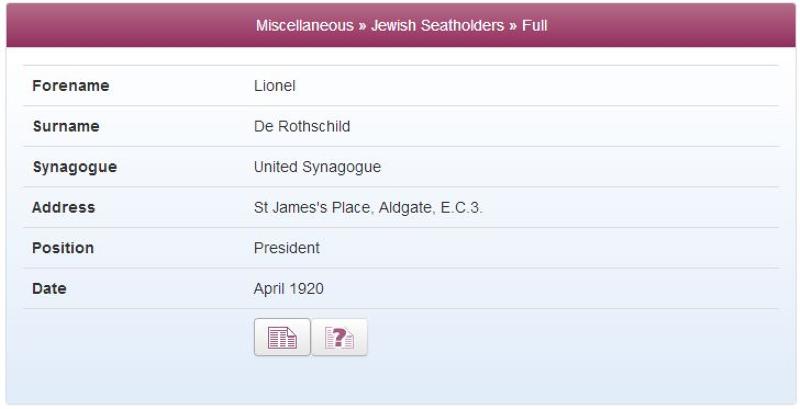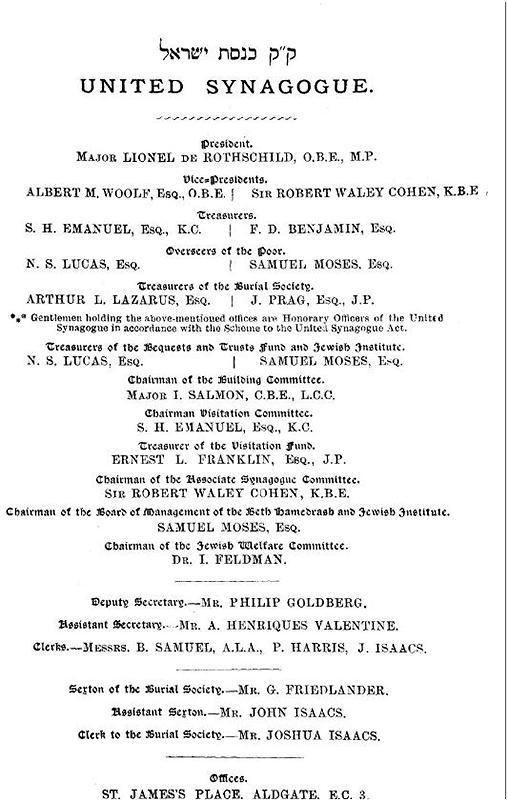 To find your London Jewish ancestors in these records go now to TheGenealogist website.