The latest release from TheGenealogist comes out today: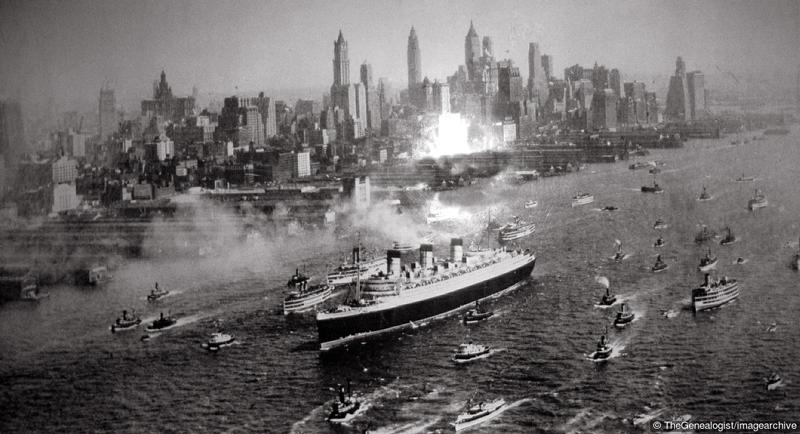 TheGenealogist
has just released over
2.7 million BT27 records for the 1930s
. These Outbound Passenger Lists are part of an expanding immigration and emigration record set on TheGenealogist that feature the historical records of passengers who sailed out of United Kingdom ports in the years between 1930 and 1939. With the release of this decade of records, the already strong Immigration,
Emigration, Naturalisation and passenger list resources on TheGenealogist have been expanded again.  
The fully searchable BT27 records from The National Archives released today will allow researchers to:
Discover potential family members

travelling together using TheGenealogist's

SmartSearch.

This

unique system

is able to recognise family members together on the same voyage. In this situation it will display a family icon which allows you to view the entire family with one click.

Find people travelling to America, Canada, India, New Zealand, Australia and elsewhere

in the

Passenger lists of people departing by sea from the United Kingdom.

View images of the original passenger list documents

that had been kept by the Board of Trade's Commercial and Statistical Department and its successors.

Discover the ages, last address

and where the passenger intended to make their

permanent residence

.

These

fully indexed

records allow family historians to

search by name, year, country of departure, country of arrival, port of embarkation and port of destination.
Those with ancestors who sailed from Britain in the 1930's will welcome this fascinating new release from
TheGenealogist
, which adds to their current Emigration records, now totalling over 19 million and dating back to 1896.
See our article:
https://www.thegenealogist.co.uk/featuredarticles/2017/passenger-lists-from-the-1930s-record-the-voyages-of-our-ancestors-699/