Many of our family members who saw service in the wars were awarded medals. In some cases the decorations were given posthumously. The Imperial War Museum has announced that the George Cross which was posthumously awarded to Second World War secret agent Violette Szabó has been put on permanent display today for the first time in Imperial War Museum London's The Lord Ashcroft Gallery: Extraordinary Heroes. The exhibition, supported by Lord Ashcroft, houses the largest collection of Victoria Cross and George Cross medals in the world. Violette Szabó's medal collection was recently acquired at auction by Lord Ashcroft for a record price of £260,000.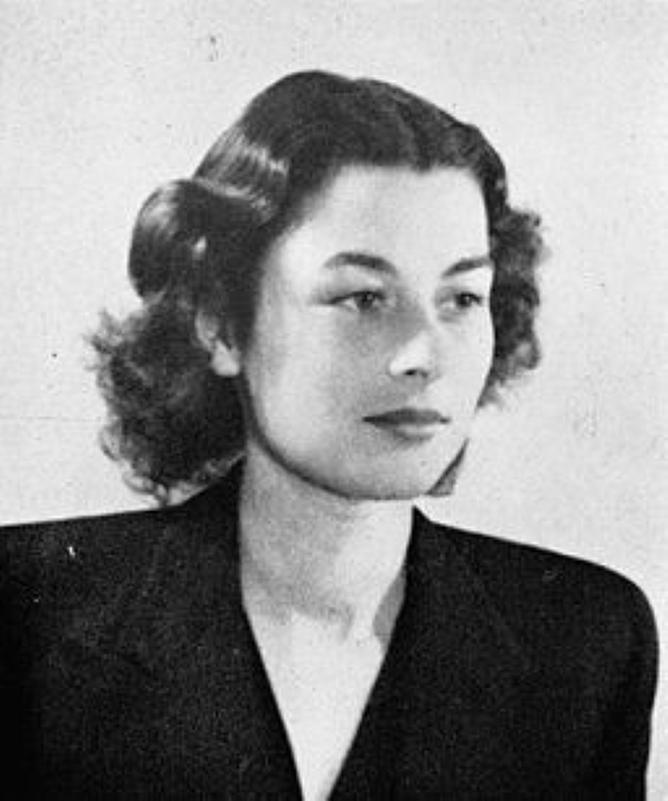 Violette Reine Szabo
Violette was a truly remarkable woman and the story of her short and formidable life is one of love, courage and bravery, and ultimately tragedy.
Daughter of a British soldier who fought during the First World War and his French wife, Violette was 18 years old when the Second World War broke out, living locally to IWM in Stockwell with her parents and working as a shopkeeper. Whilst working in the Women's Land Army Violette met Etienne Szabó, a Free French officer in the Foreign Legion and after a short whirlwind romance they were married in August 1940. However, just four months after the birth of their beloved daughter Tania in June 1942, Etienne was killed in action during the Battle of El Alamein. Shortly after Etienne's death Violette was recruited to the Special Operations Executive joining the French 'F' section, whose agents were sent undercover to occupied France to work against German Forces. On the night of 7 June1944, the day after British troops landed in northern France on D-Day, Violette parachuted into France on her second mission to set up a network with local resistance groups. Three days later whilst on a courier trip with a resistance leader they encountered German troops. Their car was stopped at a road block. Violette and two French agents engaged the German soldiers in a lengthy fire-fight, until Violette was eventually captured. She was brutally interrogated in prison before being deported to Germany. Violette was later executed at Ravensbrück concentration camp in 1945. This year marks 75 years since the George Cross was established as Britain's most prestigious decoration for bravery for civilians and service personnel not under direct fire. Only 4 George Crosses have been directly awarded to women, three of which were awarded to members of SOE. Violette's medals will go on display next to those of Odette Samson, another 'F' Section agent who also endured torture and imprisonment but survived the war. Displayed alongside the George Cross will be Violette's GQ Parachute Company badge and her wartime pistol. Tania Szabó, Violette's daughter who was just two years old at the time of her death says; "Violette, my mother, would be chuffed and deeply honoured, as am I, that through the generosity of Lord Ashcroft the medals awarded to her are going on display at the Imperial War Museum in London. Her life, although tragically but heroically cut short was lived with great bravery and courage, and intense joie de vivre. Her legacy will live on and it is my hope that anyone who visits the Imperial War Museum may be inspired by her story." Lord Ashcroft KCMG PC said: "I feel privileged and humbled to be the custodian of this iconic medal group. More than 70 years after her tragic death Violette Szabó GC remains a hugely inspirational figure and quite rightly so because of her relentless bravery both before and after her capture. I am delighted to have enabled her medal group to remain in Britain and I am thrilled that it will now go on public display at Imperial War Museum London." Diane Lees, Director−General of IWM says "The story of Violette Szabó GC is one of the most remarkable to emerge from the Second World War. As a strong, determined woman who fought the enemy face to face, resisted torture and brutality, and maintained a determined defiance throughout her capture, her character and experiences resonate strongly with the modern generation of women who live in Britain today. We are delighted that the George Cross which was awarded to her in recognition of her extraordinary courage is now going to be placed at the heart of IWM's displays in the Lord Ashcroft Gallery: Extraordinary Heroes." For more information about Violette Szabo see the Imperial War Museum's web article
http://www.iwm.org.uk/history/who-was-violette-szabo