If you read my last post, then you will know that with a month to go I was writing my list for Santa (or at least as a massive hint for loved ones to buy me something useful this year!). So it is very timely that this news has come in from the team at TheGenealogist:
TheGenealogist Family History Shop is now open!
Christmas is coming; it's that time for giving and receiving again.
Are you looking for some great gifts to make a family historian happy this festive period? Simply head over to the fantastic new shop pages recently added to TheGenealogist for a great selection of scanners, software, archival storage, spring binders and charts. Made available in association with S&N Genealogy Supplies, the UK's largest genealogy publisher and retailer, your present selection is covered this Yuletide.
While you are there, why not browse for something for yourself? To make sure that you get what you want in your stocking this year, just drop your loved ones the hint by giving them TheGenealogist shop's page link.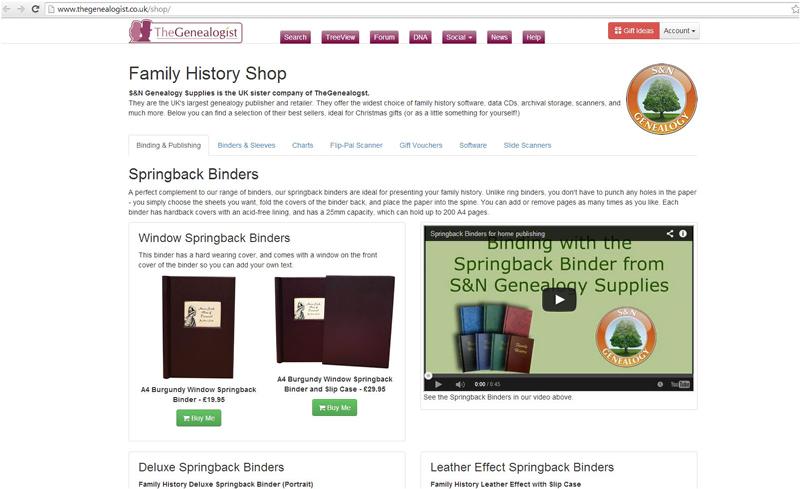 http://www.thegenealogist.co.uk/shop/